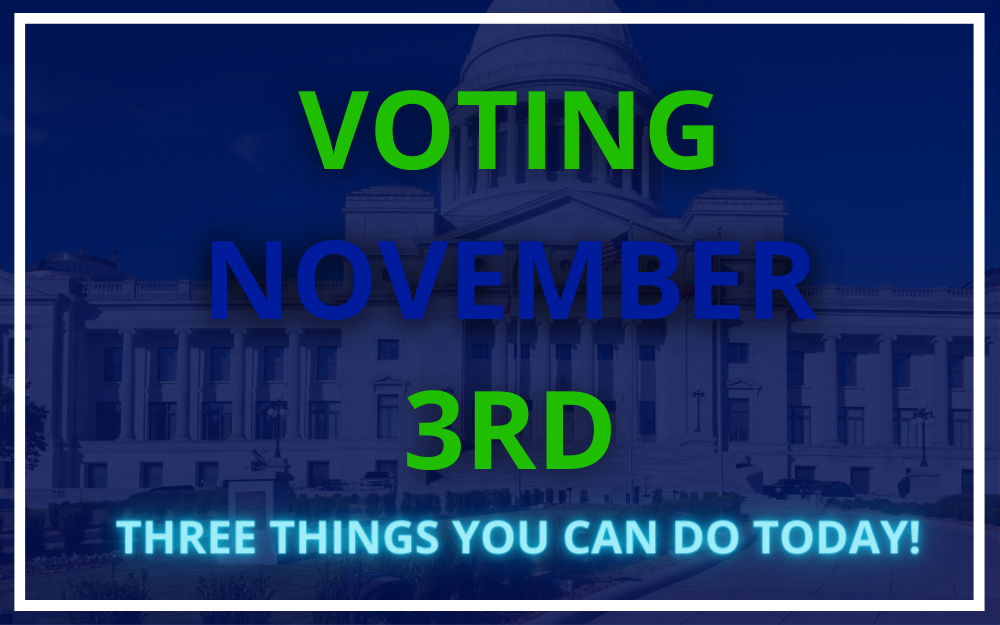 The countdown to November 3rd is quickly approaching! With less than 80 days until election day, we must do everything we can to make sure that we're prepared to do our part. Here are three things you can do today to make sure you're prepared to vote.
Request your absentee ballot
Absentee ballots are used for people who will be physically absent from their usually polling site on election day, but as a result of COVID-19, ballots can be requested due to concerns surrounding the virus. To request an absentee ballot, click here. The photo below can be used as a guide to fill out the ballot request form.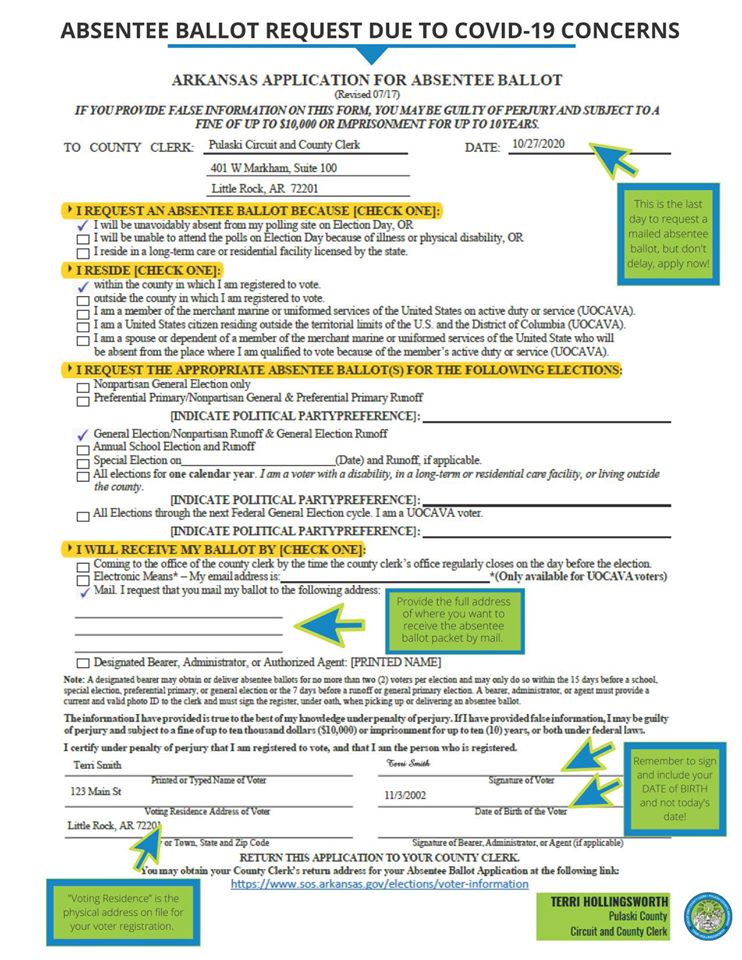 2. Know your polling site
If you prefer to vote in-person, know your polling place. Note that this may be subject to change due to COVID-19. If you're going to vote in person consider early voting as well. It begins on October 19th and ends on November 2nd.
Polling Place Finder : https://www.voterview.ar-nova.org/voterview
3. Know your district
You may have the chance to vote on a representative or senator for your district. It's imperative to know your district so that you are aware of the candidates running for local positions in your area. You can find your district and who represents you, here :
Senator : https://senate.arkansas.gov/senators/senator-search/
Representative : https://www.arkansashouse.org/learn/district-map
In the fall, we'll share the sample ballot so that you can do your research and decide how you're going to vote before you get to the polls or fill in your absentee ballot.
Make sure your voice is heard.
Vote!