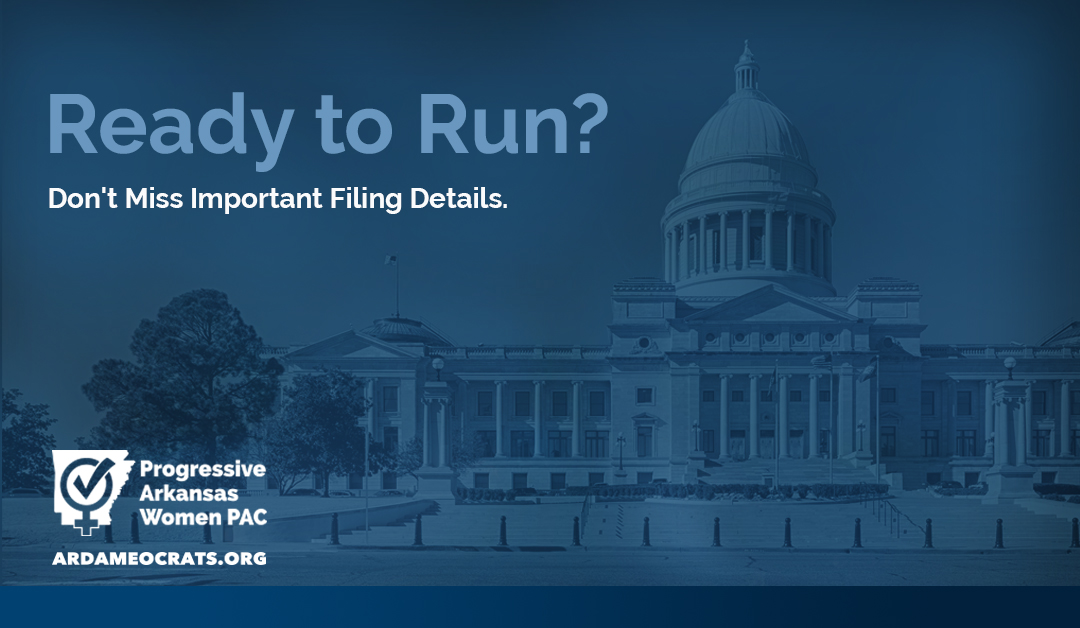 Believe it or not, the 2022 election cycle is already gearing up. We're excited to support progressive women candidates across Arkansas who are committed to improving our state.
The Running for Public Office handbook published by the State Board of Election Commissioner provides more in-depth information. Please read it carefully. Note the 2022 handbook with updated information and dates is expected to publish in October 2021. 
Partisan candidate and non-partisan judicial candidate filing begins February 22, 2022 at noon and ends on March 1st at noon. Weekends and holidays excluded. 
Partisan candidates for state and federal office file first with the state political party (in Little Rock) to pay filing fees, and fill out required forms (check with the state party about hours), and then with the Secretary of State at the State Capitol.

Non-partisan Judicial candidates file with the Secretary of State at the State Capitol during the filing period.

Partisan candidates for county offices file first with their political county committee to pay filing fees (check with the county committee about hours), fill out forms, and then with the County Clerk.
Progressive Arkansas Women PAC (PAWPAC) financially supports and endorses progressive women running for office in Arkansas. If you are running for a state or local office in Arkansas in 2022, we can help. Tell us more about yourself and your campaign.