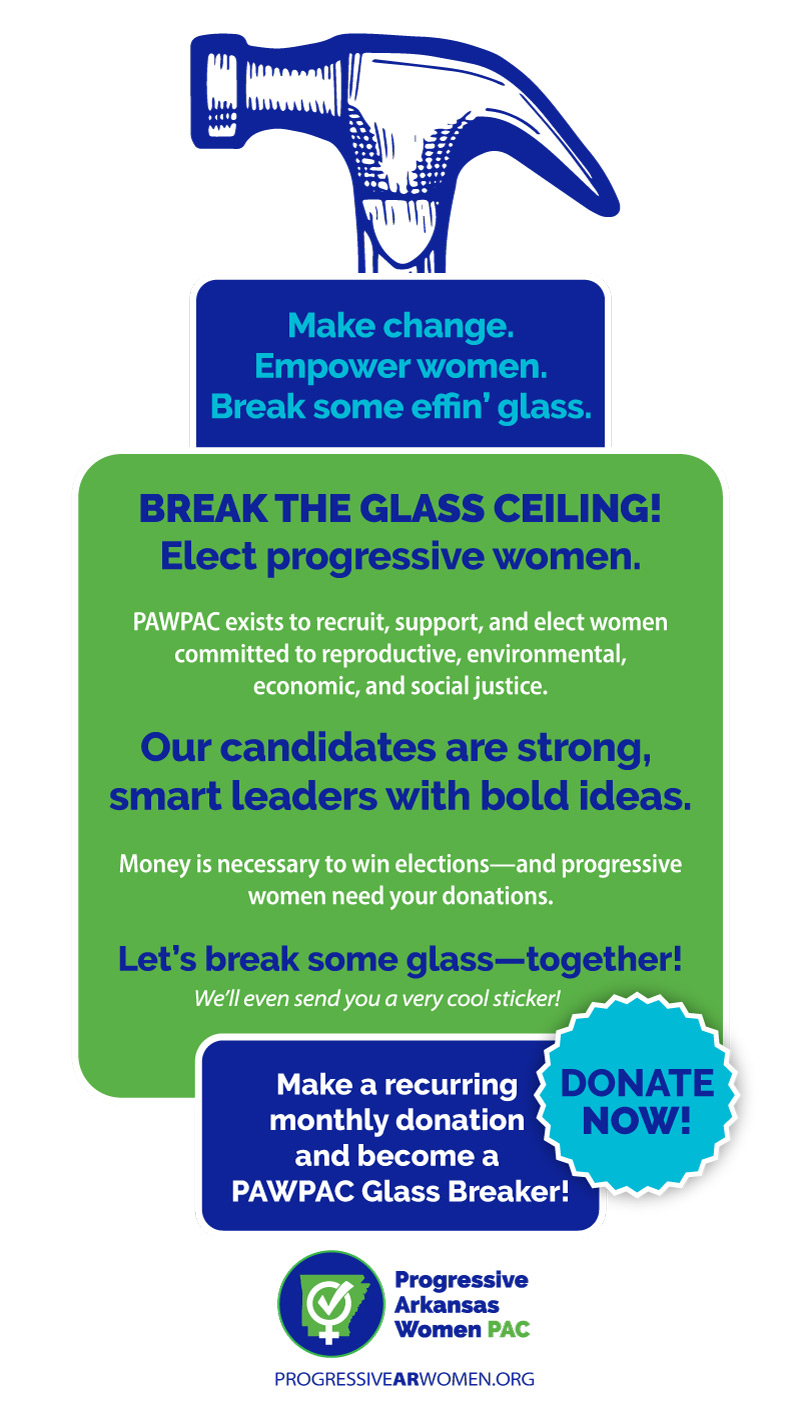 Donate using the form on this page or mail your check to:
Progressive AR Women PAC
904 W. 2nd Street, Suite 2
Little Rock, AR 72201
The Legalese: PAWPAC is an Arkansas political action committee and donations are not tax-deductible as charitable contributions. Contributions to PAWPAC by an individual, business, or PAC are limited to $5,000 in a calendar year. Contributions over $500 aggregated in a calendar year must be reported with name, address, employer, and occupation. PAWPAC does not support candidates for federal offices.