Thanks to all of you who made the NOW project possible. Because of you, we were able to contribute $100,000 to progressive women candidates across the state!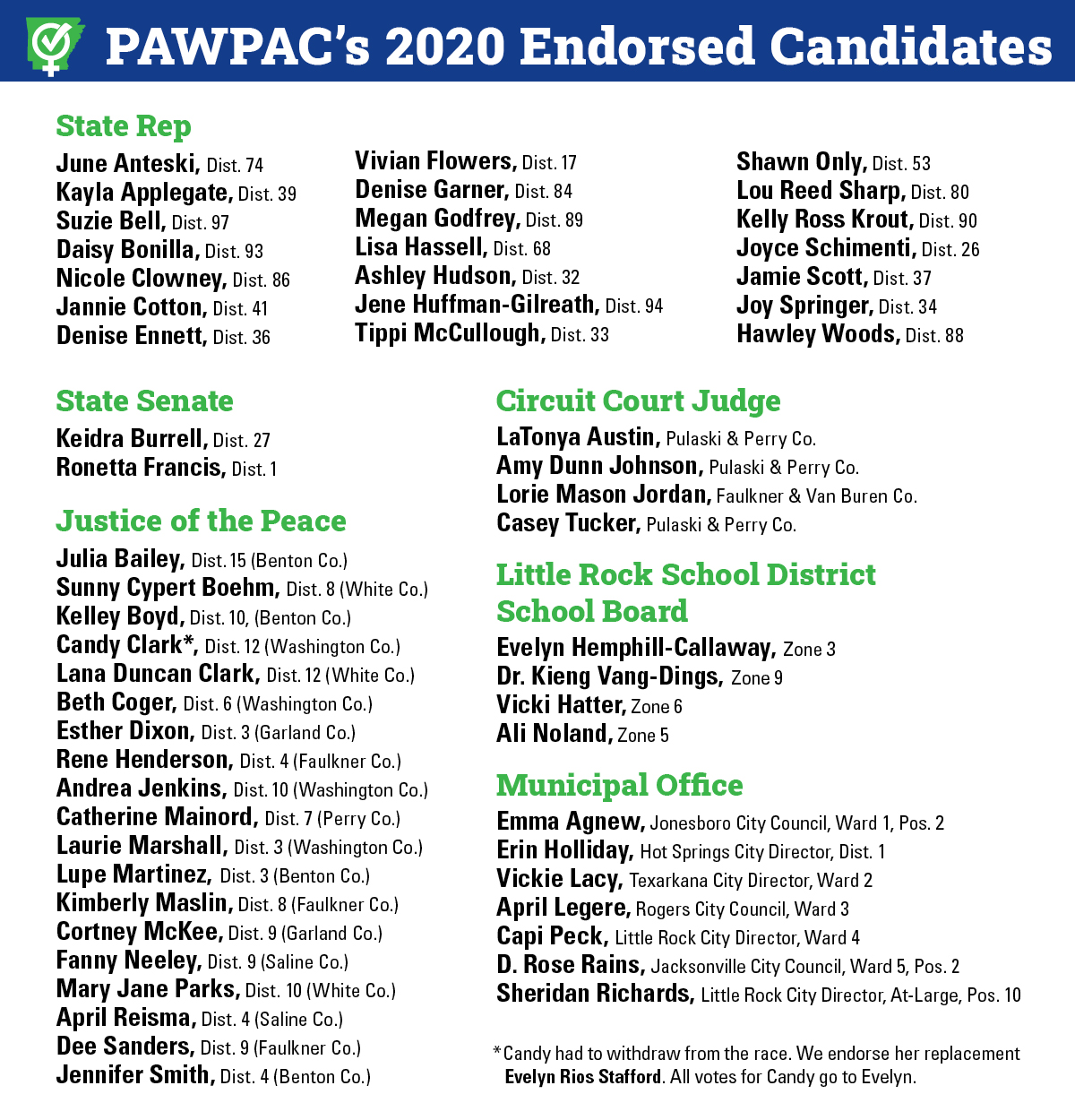 NOW is our 2020 fundraiser to support 

progressive women running for
office in Arkansas. Thank you to everyone who contributed, especially our sponsors.