This election year, we have the chance to fill more seats in Arkansas with progressive women than ever before.
And we need YOU to help us make sure that happens!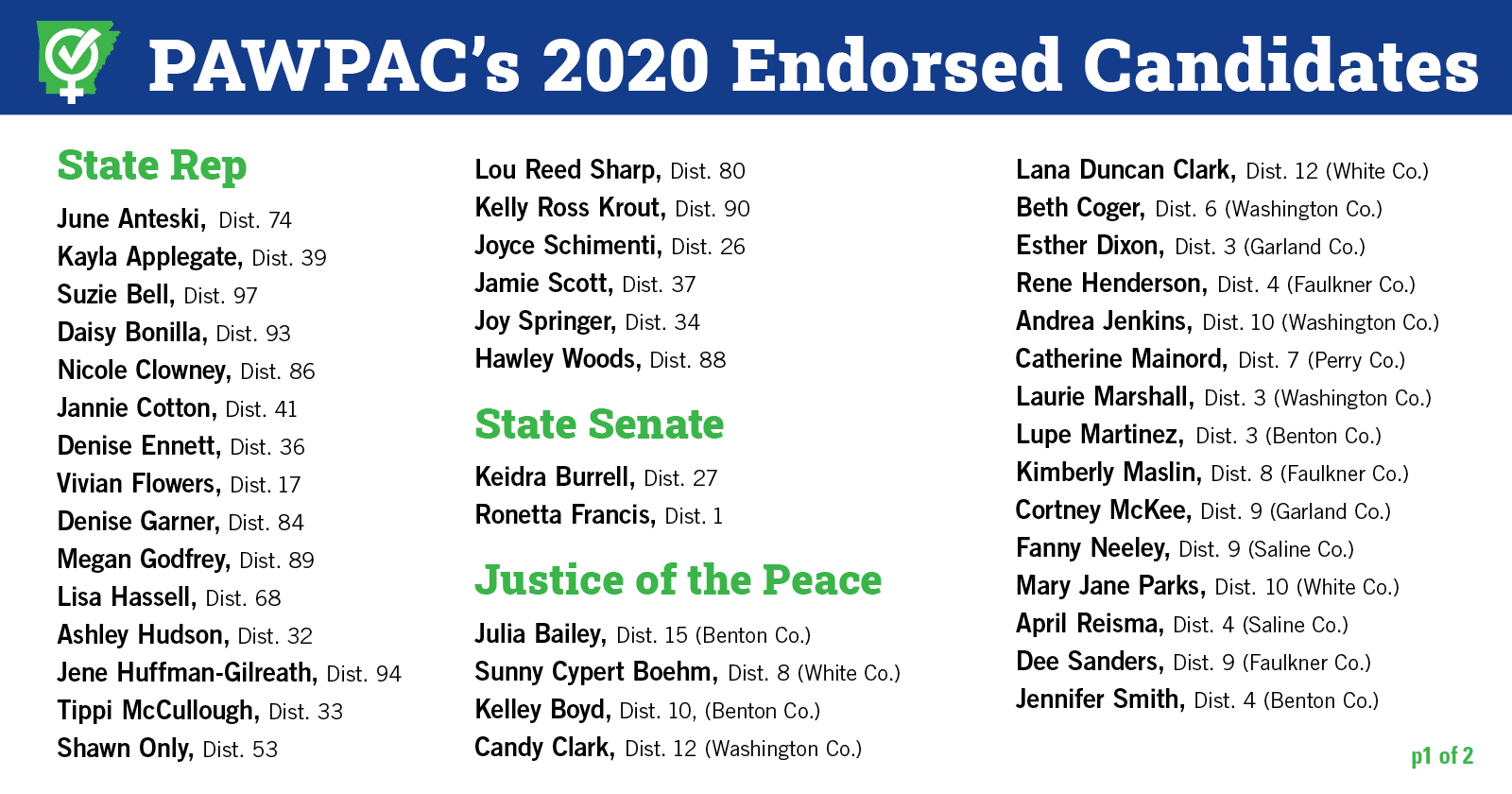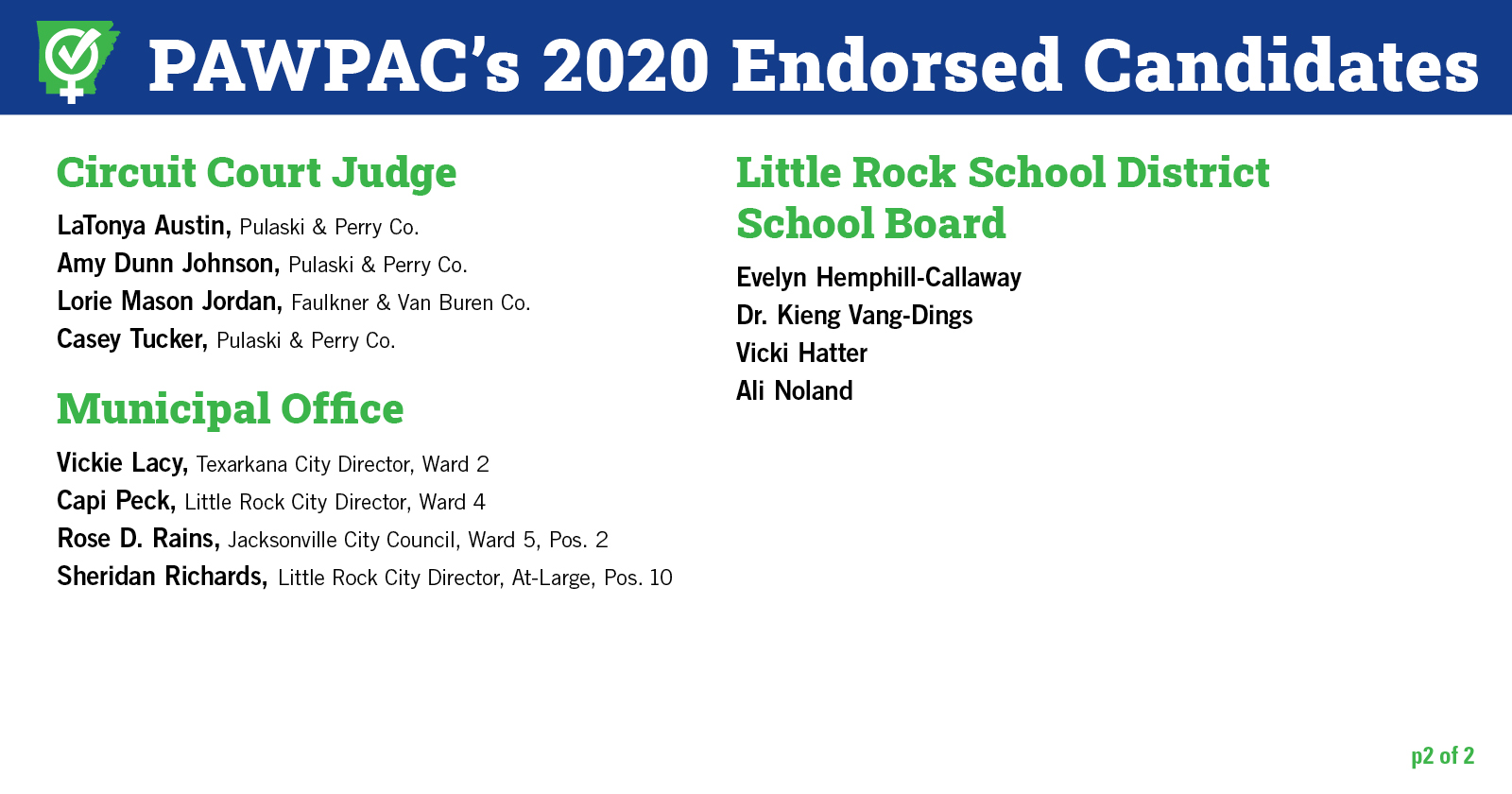 To honor the years of women's activism that 

have gone into getting us to this point and the power of the relationships that will take us forward, we

 invite you to join PAWPAC in the Naming Our Women project.
NOW is our 2020 fundraiser to support 

progressive women running for
office in Arkansas.
JOIN US!
HONOR THE INSPIRATIONAL WOMEN IN YOUR LIFE 

AND HELP US CARRY ON OUR MISSION.
Who is the strongest, most powerful, most beloved woman you know. . .
The one who impacted you with her strength, wisdom, and tenacity. . .
Your grandmother, mother, aunt, daughter, or best friend. . .
The one who inspired you to be the powerful woman you are today?
Her name needs to be known; her image needs to be seen.
Name her and make her part of our history.
A history that too often leaves women out.
Name her and make her part of our future.
A future where women have equal power in politics.
On this 100th anniversary of women's suffrage, Progressive Arkansas Women PAC is birthing a project to make our beloved women visible. 
Collaborating with noted artists in the community, PAWPAC will create a collection of our women's names and images and digitally project them in large format around Arkansas to a wide audience. The project will be archived on our website, making it available to everyone.
This is the year we celebrate centuries of women's activism.
This is the year we elect more progressive women to office. 
Together, we will show the power of women supporting women.
Ready to honor the women in your life? Interested in sponsoring the Naming Our Women project?
Here's how:
1. Submit the names of the women in your life that you want to honor. Start by clicking the button below. Once we've received your form, we'll send you an email with instructions for submitting your photo(s).
2. Donate $100 per honoree to Progressive AR Women PAC. You may submit as many nominees as you'd like (maximum donation is $5,000). Donors who give between $500 and $5,000 will be recognized as sponsors of the NOW project.
3. Invite your friends and family to do the same.
 Then, join us October 17 as we project these images of our beloved women onto buildings across the state and show the power of women supporting women.
Little Rock location: ATA International
1800 Riverfront Dr, Little Rock, AR 72202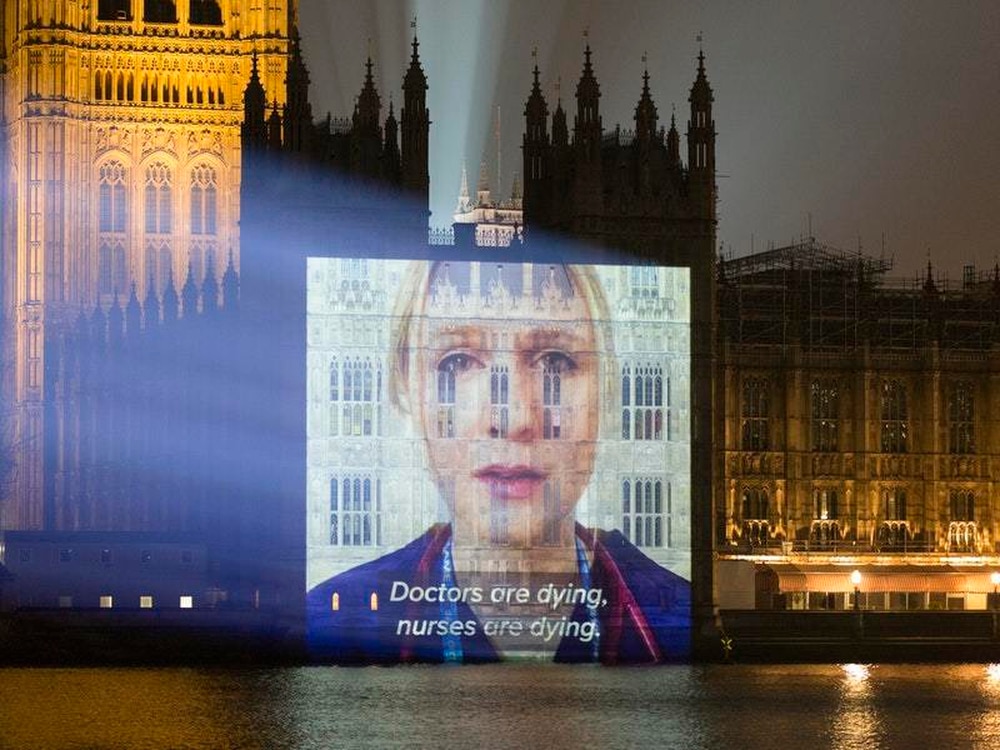 If you prefer to submit your information and donation via mail, instead of using the online form, you can do so by clicking on this form below, printing and filling out both pages, and mailing it to the address listed within the form.
CALLING ALL ARTISTS
We need images of your artwork celebrating women!
NOW is a large-scale video projection featuring photographic images of women and artwork about women, focusing on portraiture.  
Call for Art Submissions – Free
Artists may submit 1 or 2 images 
(jpeg size 1 – 5 MB) to be included in the presentation.
Deadline to Submit – August 25, 2020
High resolution images must be submitted electronically. 
Please email the attached form below (screenshot is fine) and images to progressivearkansaswomen@gmail.com.