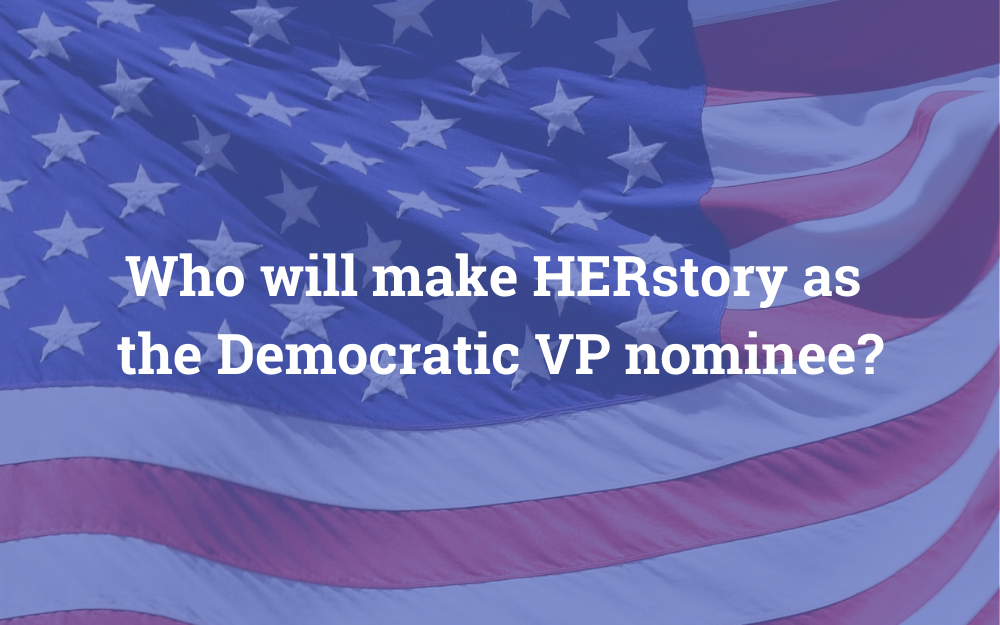 Normally, the vice-presidential selection process is somewhat mysterious. The campaign would say very little publicly about the thinking and strategy of selecting a running mate, the nominee would remain tight-lipped, and those thought to be in the running for the position would remain almost silent on the topic. And, at the end of the day, the selection has little-to-no impact on the outcome of the election.
But this time it's different. Mr. Biden committed early and publicly during the last primary debate to selecting a woman as his running mate. He's also publicly mentioned several potential running mates with whom he's had conversations about the job—including Senator Elizabeth Warren, Senator Kamala Harris, Senator Amy Klobuchar, and Governor Gretchen Whitmer. And several contenders are openly campaigning for the job and even more have publicly stated that they would accept it if offered.
The Potential Long-Term Impact of Mr. Biden's Choice
Assuming Mr. Biden holds true to his word and selects a female running mate, she will be the third woman to run as a vice-presidential candidate (behind Geraldine Ferraro and Sarah Palin). And if elected, she will be the highest-ranking woman ever elected to political office in this country.
Mr. Biden has referred to himself as a "transition candidate," leading many to suspect that, if elected, he would be a one-term president. Of course, the Biden campaign hasn't confirmed such speculation, as that would render him a lame-duck president from the outset. But, Mr. Biden is 77 years old and running for leader of the free world takes energy and stamina that a candidate in his/her 80s might not be able to sustain.
If elected, Mr. Biden's vice president would likely lead the Democratic ticket in four years. Even if Mr. Biden is not elected, his running mate will be catapulted to the top tier of party leadership and be a strong contender for the nomination in 2024. Because Mr. Biden has committed to choosing a woman to serve as his running mate, this woman could very well be the first female president of the United States. As former Senator Claire McCaskill put it, "You're writing your ticket to be the first woman president." That makes Mr. Biden's decision one of the most historic political decisions of the century.
And if not selected as Mr. Biden's running mate, presidential hopefuls have a long wait before they get another shot at the nomination—likely eight years if Mr. Biden loses this year's election and potentially 12 or 16 years if he wins*. If you are a woman who wants to serve as president of the United States, the stakes couldn't be higher.
At the end of April, Mr. Biden formed a vice-presidential selection committee. The members of this committee are Biden loyalists whose advice he has come to trust and value. Members of the committee include:
Former Senator Chris Dodd (D-CT), a long-time personal friend;
Cynthia Hogan, who is a long-time staffer and served as Vice Presidential Counsel in the Obama White House;
Lisa Blunt Rochester, who is the first woman and African American elected to Congress from Delaware and also serves as his national campaign co-chair; and,
Eric Garcetti, who is also a national campaign co-chair and the mayor of Los Angeles.
Campaign vetting teams will help in the selection process as well. Those are led by former White House Counsel Bob Bauer, former White House Homeland Security Advisor Lisa Monaco and Biden campaign General Counsel Dana Remus.
Traditionally, the candidate names his or her running mate during the week leading up to the national convention. The 2020 Democratic convention has been pushed back from mid-July to mid-August this year due to the COVID-19 pandemic. In theory, this gives Mr. Biden a little more time to make his decision.
South Carolina Congressman Jim Clyburn, whose endorsement of Biden helped to all but guarantee a Biden nomination, agreed that the vice presidential pick must be a woman, but not necessarily a woman of color. But some disagree with Congressman Clyburn and feel strongly that Mr. Biden should choose a woman of color as his running mate. After all, communities of color pulled Mr. Biden across the finish line to the party's nomination. And women of color, particularly black women, consistently show up to the polls to vote. And they do so in favor of Democratic candidates at a higher rate than any other voting bloc. Given the current administration's knack for race-baiting and racial tensions across the country reaching a boiling point, a presidential ticket that reflects the increasing diversity of the American electorate might be the winning ticket. It could also be expedient for Mr. Biden to have a woman of color as his primary surrogate when facing questions about the 1994 crime bill, his questioning of Anita Hill, and even the allegations of sexual assault from Tara Reade.
While a racially diverse ticket could help mobilize the base, others within the party are focused on winning white suburban and rural voters who might have supported President Obama but crossed over to vote for President Trump in 2016. So one question Mr. Biden will have to grapple with is: where can he win where Hillary Clinton lost? Does he need to appeal to suburban, mid-western moderates or energize young, progressive, urban voters? And which potential running mates appeal to which groups of voters?
So, where does Mr. Biden go from here?
There is no shortage of qualified female running mates for Mr. Biden. It's rumored that his campaign is actively vetting as many as 12 women for the job. I thought it would be interesting to talk a little bit about several of the candidates reported to be in the mix.
Stacey Abrams
Stacey Abrams, who narrowly lost Georgia's 2018 gubernatorial election, is a rising star in the party. As a black woman, her selection would likely please many Democrats including the party's most loyal voting bloc—black women. Turning out the base is critically important in the 2020 election as many attribute Hillary Clinton's 2016 loss to a lack of enthusiasm from the Democratic base.
Ms. Abrams has recently foregone a Senate bid and her own White House bid to focus on grassroots efforts to improve voting rights. This is the sort of activism that energizes the Democratic base. Ms. Abrams is also campaigning for the job. She clearly wants it and to those who find that off-putting she reminds them that "as a woman of color, it is my responsibility to answer honestly and forthrightly, and if the question is about whether I'm competent and qualified for the job my answer must be unequivocal." While her supporters cheer on her ambition, including her prediction that she will be president by 2040, the American electorate doesn't always reward ambitious women. Some Democratic strategists worry about her lack of governing experience especially given Mr. Biden's age and the likelihood that his running mate would lead the ticket in four years. They are quick to point out that she's never won a federal or state-wide election.
Mayor Keisha Lance Bottoms
Atlanta Mayor Keisha Lance Bottoms is one of the lesser-known contenders for the VP slot. Recently, her profile has been elevated due to the coronavirus pandemic and Georgia Governor Brian Kemp's decision to be the first state in the country to reopen. She's made the rounds on cable news and offered a much different view of the way forward than Governor Kemp. But this isn't the first time Mayor Bottoms has dealt with complicated problems. She took a hard line against paying the ransom demanded by cyber attackers early in her term and became a sought-after expert on how other cities can protect themselves. And she's personable. She captivates crowds, is quick-witted, and has an air of relevancy about her. She is featured in an HBO documentary regarding her re-opening of the Atlanta Childhood Murders cases, which examines whether new technology can help solve cold cases. She's appeared in a music video for Ciara and routinely posts pictures of her cooking from home on social media.
She's been a Biden loyalist since endorsing him nearly a year ago. Mayor Bottoms has been a consistent presence in post-debate spin rooms, has campaigned for him outside of Georgia, and she publicly defended Mr. Biden when four women accused him of unwanted touching including hair smelling and nose rubbing. In addition, she is a black woman of a younger generation. While Atlanta has long had black mayors (every election since 1973), Mayor Bottoms was able to tap into black pride and make it feel new. In her inauguration speech she couldn't even finish her sentence (due to applause) when she said, "Only in Atlanta could a young girl named Keisha…" which spurred social media slogans like, "My mayor's name is Keisha."
But it hasn't been all sunshine and rainbows for Mayor Bottoms. There are some activists who have accused her of not focusing enough on income inequality in the city and of not protecting black families when it comes to housing issues. And there are legitimate questions about the trajectory of Mayor to potentially President in a four-year time span. Can Mayor Bottoms realistically lead the Democratic ticket in four years? Does she have the experience? And then there is the question of Georgia (which applies to Ms. Abrams too)—is it really in play? It's true that Georgia is an emerging swing state, which we saw in the most recent gubernatorial race between Governor Kemp and Stacey Abrams. But is Georgia ready to vote for a Democrat for President? While doubtful, Mayor Bottoms could help get out the vote in Atlanta, the state's largest Democratic stronghold. And that could make a difference.
Senator Catherine Cortez Masto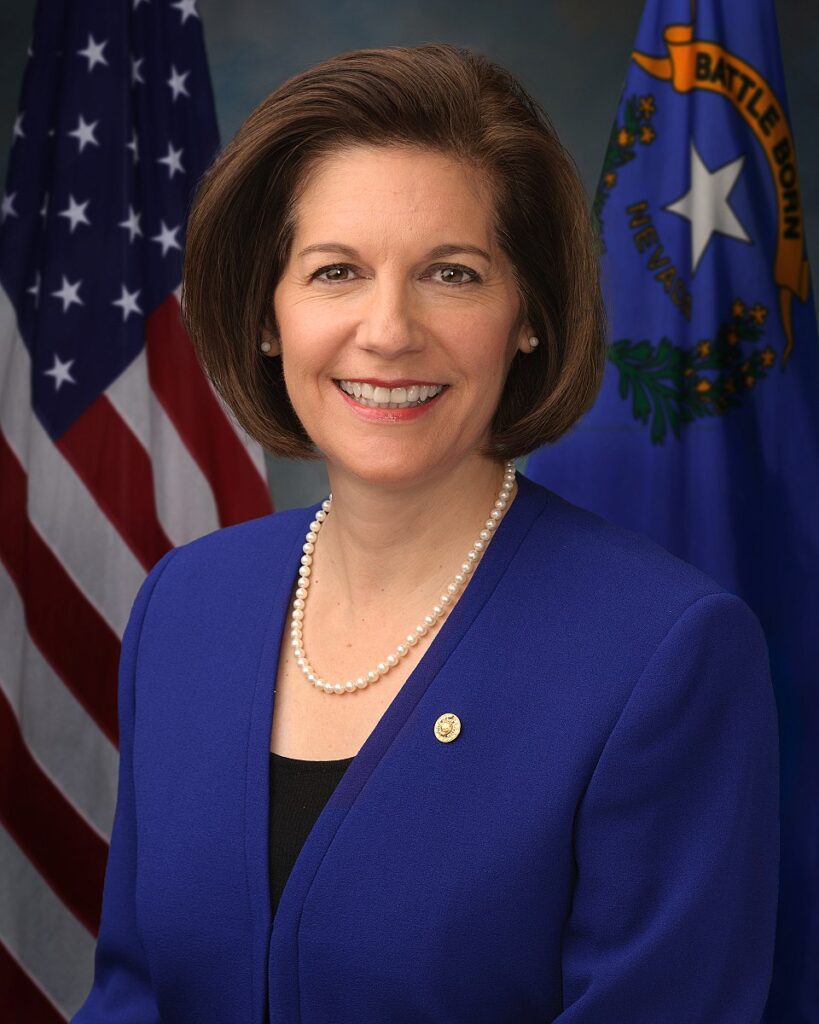 Nevada Senator Catherine Cortez Masto has a strong advocate in former Senate Majority Leader Harry Reid, whose seat she currently holds. Senator Cortez Masto has a profile that compliments Mr. Biden's well. She's a Latina woman from the west and of a younger generation. The west is an increasingly competitive region for Democrats, and an enthusiasm gap among Latino voters for Mr. Biden has been well documented. Elected to the Senate four years ago, Senator Cortez Masto became the first woman elected to the Senate from Nevada and the first Latina to serve in the upper chamber. Senator Cortez Masto has a history of public service including serving as a prosecutor and as Nevada's Attorney General, during which time she focused on fraudulent lending and loan practices and won a $1.9 billion settlement from Bank of America.
She also developed a friendship with Mr. Biden's late son, Beau, as their service as state Attorneys General overlapped. Mr. Biden campaigned for Senator Cortez Masto during her 2016 Senate race. And Mr. Biden has compared her character to that of his son Beau's on more than one occasion. If selected, her Senate seat would be protected by a Democratic governor in Nevada. But does she want the job? She's not out in front advocating for herself like some others on this list, and in the past, she's said she's not interested. But deferring to advocate for oneself or expressing interest only in the job one currently holds is nothing new in the VP sweepstakes—it's just a different approach than that taken by some others on this list. It's hard to imagine a politician turning down a request made by a presidential nominee, especially when that request could lead directly to the White House in four years.
Congresswoman Val Demings
Congresswoman Val Demings was elected to the House in 2016 from central Florida. She's a black woman who would add a crucial element of diversity to the ticket and happens to look like the party's most loyal voting bloc. The child of a maid and a janitor and a first-generation college graduate, she bolsters Mr. Biden's "working class" appeal, and hailing from a key swing state, a must-win state for Trump, doesn't hurt either. She would add validity to Mr. Biden's efforts to address questions of gender dynamics, racial inequity, and criminal justice reform. She's also a former Orlando police chief which checks an important box assuming that Mr. Biden's administration would address policing practices, particularly as it relates to communities of color.
Congresswoman Demings is also as skilled as just about anyone at communicating the corruption within the current Administration as she served as one of seven House managers who argued the impeachment proceedings of President Trump before the Senate. And Mr. Biden has said publicly that she's on his list of potential running mates. But, Congresswoman Demings is in her 60s, so she doesn't help with the narrative of "passing the torch" to the next generation. She's also only served in Congress for four years and isn't well known nationally. It's not even clear how much sway she has with Florida voters outside of her district. There's also the lingering question of experience and star power. Will she have the experience needed to potentially lead the country in four years? Does she have the charisma and star power to command the attention and loyalty of the party? Two-term Member of Congress to President, in a four-year timeframe, is not a typical political trajectory.
Senator Tammy Duckworth
Illinois Senator Tammy Duckworth is not a household name, even in Democratic circles, but her impressive resume and potential appeal to key voting blocs earn her a close look. She served in the Reserve Forces for 23 years and is an Iraq War Veteran who was among the first handful of Army women to fly combat missions during Operation Iraqi Freedom. In 2004, she was deployed to Iraq as a Blackhawk helicopter pilot and was hit by an RPG. She lost both of her legs and partial use of her right arm, earning her the Purple Heart. If selected as Mr. Biden's running mate, she would be the first person on a presidential ticket who uses a wheelchair since Franklin Delano Roosevelt.
In addition to her military service, Senator Duckworth served as Assistant Secretary of Veterans Affairs under President Obama and as a Member of the House of Representatives. She hails from the Midwest, which is a key demographic in the 2020 election. She's a woman of color—her mother is Thai of Chinese descent. She's also a mother to young children, and in 2018, Senator Duckworth became the first sitting senator to give birth. While she hasn't given any public indication of her interest in the job, when speaking about the 2020 ticket, she didn't take herself out of the running. Her Senate seat would be in safe hands with a Democratic governor in Illinois. Senator Duckworth is impressive, and her dynamic resume overshadows that of either man on the Republican ticket by a longshot. But questions about star power remain. A lot can change in four years (see President Obama's come-from-no-where rise to the White House), but will Senator Duckworth be able to lead the Democratic Party and captivate its voters in four years?
Senator Kamala Harris
California Senator Kamala Harris has held frontrunner status for the VP post since dropping out of the Democratic primary. She's dynamic. She's incredibly smart and capable. She has the "it" factor. It's easy to envision her as the Democratic nominee for President in 2024—her star is rising. She's also a woman of color with African American and Indian heritage. She is used to the spotlight and scrutiny of public office, serving as a high-profile prosecutor, California's Attorney General, and now a Senator. Like several other candidates on this list, she would bring balance to Mr. Biden's candidacy in terms of age and race. She is also polling at the top of nearly every list when Democratic voters are asked about a potential running mate for Mr. Biden.
But her background as a prosecutor makes some in the party uncomfortable, and she didn't poll particularly well with black voters during the primary despite being black herself. While California is an important state for Democrats with significant fundraising opportunities and electoral votes, there's no significant risk of California going for President Trump in the 2020 election. And on a personal note, it's rumored that Jill Biden, Mr. Biden's wife, is still quite upset about Senator Harris' attacks on Mr. Biden during the first primary debate. The Biden family was hurt not only by the nature of the attacks, inferring that Mr. Biden was not racially sensitive, but also because Senator Harris and Mr. Biden's late son, Beau, had a friendship going back to their days as state Attorneys General. Although, those close to the campaign seem to believe that time and perspective has done a lot to heal this rift, and she has broad support among Mr. Biden's aides, allies, and donors.
Senator Amy Klobuchar
Minnesota Senator Amy Klobuchar may seem like a long-shot, but if her primary run taught us anything, it's not to count her out. When polled about the VP candidate, Democratic voters are consistently putting her in the top two or three spots. That's surprising given the fact that no one outside of MN knew who she was a year ago. She is a moderate, particularly in style, which means that she is more in sync with Mr. Biden on major issues like healthcare than some other potential running mates. She comes from the electorally-important Midwest, a region where Hillary Clinton narrowly lost several states (WI, MI, PA) that would have clinched the election for her. Further, Senator Klobuchar has cross-over appeal. She's repeatedly earned the support of Republican-leaning areas in MN, winning 60% of the vote in her last Senate election.
She's also showing herself to be a team player, strongly endorsing Mr. Biden and helping pull out a win for him in MN in addition to gathering her donors and fundraising for him; furthermore, there's no danger of a Republican being appointed to her Senate seat with a Democratic governor in MN. But while mid-westerners may love her, many progressives are uneasy with her. Her moderate positions on gun control, healthcare, and tax reform are in stark contrast to some of the positions taken by other candidates in the running.
Susan Rice
No one can question the readiness and ability of Susan Rice to be Commander in Chief. She worked in high profile national security posts in the Obama Administration for all eight years, first as United Nations Ambassador and then as national security advisor. Before that, she served in high ranking posts in the Clinton Administration State Department. And given the current COVID-19 pandemic, a running mate with crisis management experience may be important. She's also a black woman and of a younger generation than Mr. Biden.
But Ms. Rice will be questioned about the Benghazi affair. Some Republicans accused her of trying to cover up the role of terrorist organizations during the days immediately following the attack, and a running mate with a distraction is not what Mr. Biden needs. Also, her name has somewhat fallen off the radar when pundits and politicians are discussing potential running mates. That's not good considering that Mr. Biden's running mate will be expected to lead the party in four years.
Senator Elizabeth Warren
Massachusetts Senator Elizabeth Warren was one of the standouts in the Democratic primary. She is quick on her feet, meticulously prepared, and commands the ability to decimate a rival before our eyes (a la Mr. Bloomberg). She remains popular with several critical sectors of the Democratic party including liberal voters, young voters, and labor unions. Many in her orbit think that she could help consolidate support within the party around Mr. Biden as some groups, particularly liberal Senator Sanders supporters, have been slow to embrace Mr. Biden. She's working hard for the nomination. She's stated that she would accept the position if offered. She's also showing that she's a team player by working with lawmakers on legislation responding to the COVID-19 pandemic and endorsing vulnerable Democrats.
But she and Mr. Biden disagree on some policy, most notably healthcare. Mr. Biden is a pragmatist who often seeks common ground among political rivals even if that means incremental change versus radical restructuring. Senator Warren is a visionary and a revolutionary who often goes big with policy proposals. Mr. Biden also faces questions about his age and "passing the torch" to the next generation. Senator Warren, at 70 years old, does nothing to help answer those questions.
And Senator Warren is polarizing. How does that affect down-ballot races, especially in the Senate where Democrats are desperate to regain control of the Chamber? Senator Warren's name on the ticket isn't likely to help Democrats in competitive Senate races in Alabama or North Carolina or Arizona. But perhaps the biggest strike against Senator Warren is that her selection as a running mate would hand a valuable Senate seat to the Republicans (MA's Republican governor would appoint a replacement). The importance of the Senate can't be overstated when it comes to confirming judges and shepherding (or halting) a presidential policy agenda through the lawmaking process.
Governor Gretchen Whitmer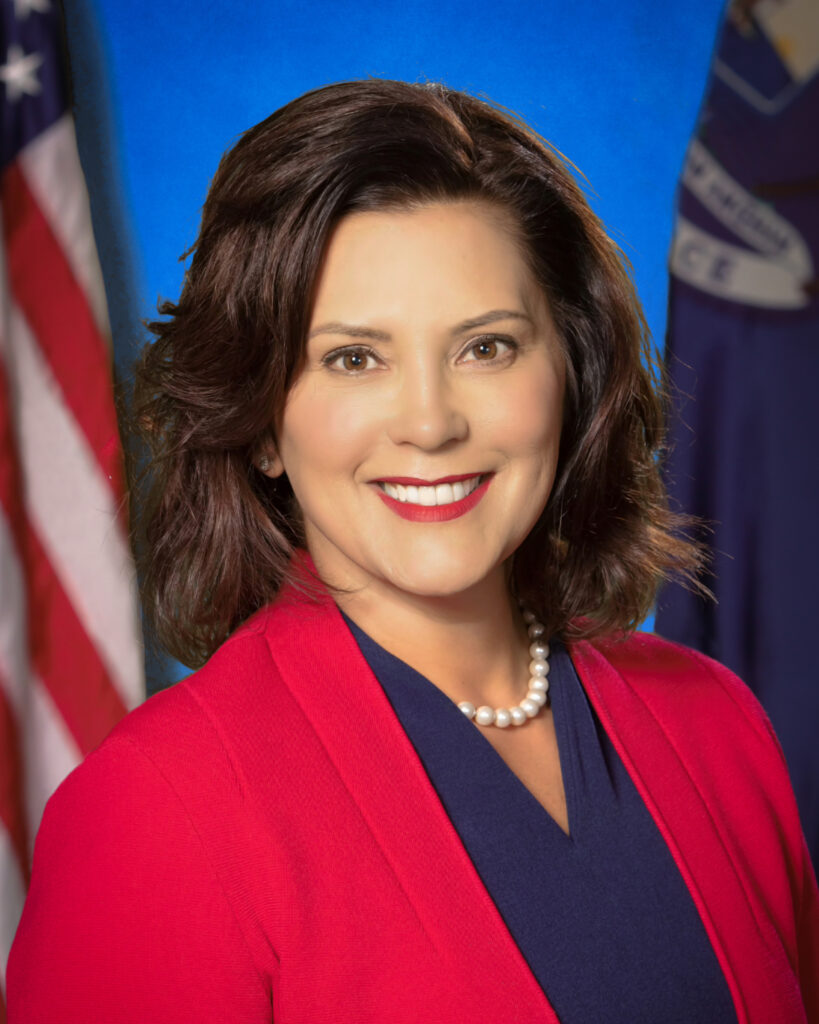 Michigan Governor Gretchen Whitmer skyrocketed to national prominence over her response to the COVID-19 pandemic. In "normal" times pundits wouldn't be talking about a midwestern Governor with less than two years of experience on the job and a low profile before her election, but her bold executive actions and direct criticism of the (lack of) federal aid provided to states in the wake of the pandemic caught the ire of the White House. President Trump repeatedly lashed out at her on cable news and in press briefings. She didn't hesitate to respond, capitalizing on Trump's description of her as "that woman from Michigan." The President continues to fixate on her as she refuses to demur to him. And he's rightly concerned as Michigan is important to his reelection and the Governor currently has an approval rating 15 percentage points higher than his.
She caught the attention of Mr. Biden too, who issued a statement in support of her and publicly acknowledged that she made his list of running mate contenders. Governor Whitmer rode the 2018 blue wave into the MI governor's mansion with the slogan "Fix the Damn Roads." Her pleasantly assertive style has drawn comparisons to Texas' Ann Richards, but as time and the civil unrest in Michigan continues, including the presence of armed protestors at the state capitol, has her star fallen a bit? Are people wondering why she doesn't have a handle on her state's lockdown and response to protesters flagrantly defying her orders? Never mind that her orders worked. Michigan, which was once on track to be the next New York in terms of casualties and cases, has flattened the curve, and she deserves credit for that, but that's not being reported on at the same rate as the protests.
While she helps Mr. Biden answer the age question, she doesn't add racial diversity to the ticket, and generally speaking, Mr. Biden himself is able to connect with midwestern voters given his working-class roots in Pennsylvania. She's also said publicly that she's not interested in serving as Vice President, noting that she worked for two years to be elected Governor. But again, it's hard to imagine saying no to your party's nominee for President, especially if it could launch you into a historical win as the first female president in a short four years. 
So where does this leave us?
There's a long list of high-quality running mates (including some that aren't listed here) for Mr. Biden to consider. There is no doubt that any of them would be preferable to the current tenant in the Naval Observatory. I don't like to make predictions about politics, especially these days. And if we're talking about who I think would make the biggest, positive difference for Mr. Biden, I'd say someone completely unattainable like Michelle Obama or Oprah Winfrey. When asked about who I want to see on the ticket, I'd say that I want whoever will help him win—I can get behind any of these women. If you're asking me who I think he will choose, my money is on Senator Kamala Harris. But like most Democrats, I'll run to the top of the hill no matter who Mr. Biden picks.
When it comes to choosing a running mate, Mr. Biden is just as likely to make an emotional decision based on trust and synergy as he is a calculated one based on political opportunism. Mr. Biden cut his political teeth in a different era than most of his potential running mates. He tends to think out loud, veer from the script to speak from the heart, and make decisions based on his personal feelings rather than political calculations. He often talks of the need to be "simpatico" with his running mate. One can assume he hopes to develop the sort of friendship and professional collaboration he had with former President Obama.
For this reason, he may not choose a running mate because she gives him an advantage among a particular voting bloc or boosts his polling in a certain region of the country. Instead, he may choose a running mate based on his personal connection with that person, the level of trust they have between them, his ability to delegate with confidence, and his view of that person's character. After all, Mr. Biden may be hand picking our country's first female president. Who wouldn't get a little emotional about that?
Lauren Henry Cowles is a consultant with a Washington, DC-based government affairs firm. Lauren spent nearly a decade working in the U.S. Senate before working as a federal lobbyist. A Little Rock native and Central High graduate, Lauren moved back to Little Rock from Washington, DC, in 2018 with her husband and their three children.
*These figures assume that Mr. Biden's running mate will be the Democratic presidential nominee following his term(s). If Mr. Biden loses in 2020 and his running mate is the nominee for president in 2024, that means a person who was not Mr. Biden's running mate would have to wait 8 years (until 2028) for another chance at the nomination. If Mr. Biden wins followed by his running mate winning election to the White House, it could be 12 years (if Mr. Biden serves one term) or 16 years (if Mr. Biden serves two terms) before the nomination is "open" again.