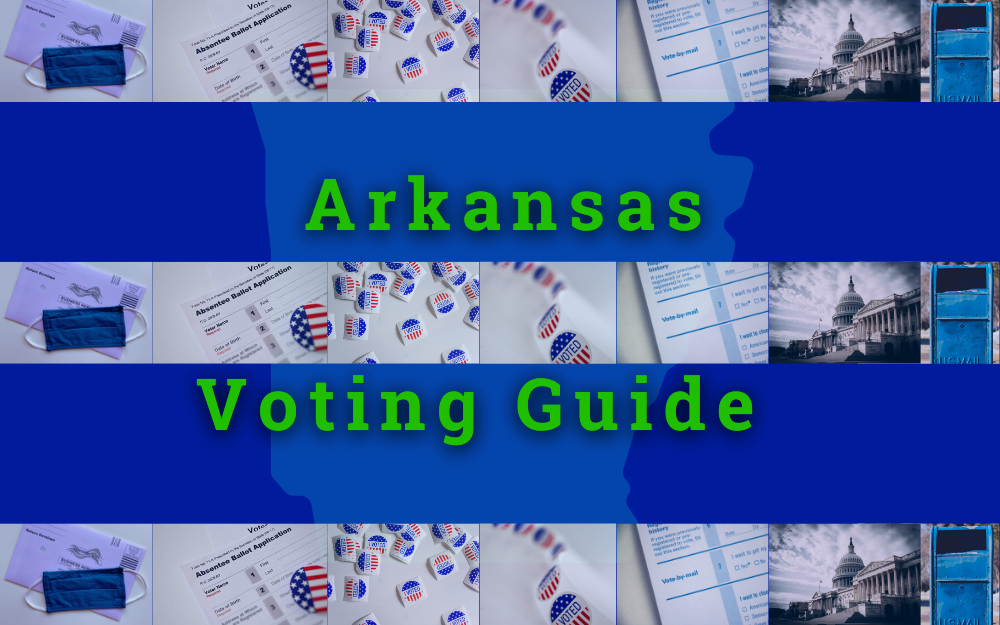 With the election just 29 days away, there are many important deadlines approaching. While the deadline to register was today, there are still a few things to do to ensure your vote is counted. We've created a guide for Arkansas voters to make sure they have everything they need to take part in this upcoming election.
Now through November 3rd MAKE YOUR PLAN TO VOTE!
Check your voter registration and view your sample ballot! 

Visit https:https://www.voterview.ar-nova.org/voterview .

Enter your name and date of birth.
View all voting location options (early and election day).
Download your own personal sample ballot so you can research the candidates and issues before you cast your ballot.
See your District information, too.
Three ways to vote in Arkansas! Absentee, Early, and on Election Day
Find  a detailed walk through on filling out an absentee ballot application and how to complete your absentee ballot here: https://govotear.org/#vote  .

Remember! The deadline to request an absentee ballot is October 27th, but don't wait! If this is your plan, start the process today!
Early Voting (in person voting before Election Day): 

Begins October 19 and ends November 2nd.
Early Voting is available for two weeks from 8:00am-6:00pm Monday-Friday and two Saturday's from 10:00am-4:00pm at designated locations. 
Make sure you have a valid photo ID with you.

Early Voting ends at 5:00pm on Monday, November 2nd.
ELECTION DAY  (in person voting):

Polling locations will open at 7:30 AM and close at 7:30 PM.
Make sure to have a valid photo ID with you. 
If you are a voter who cannot stand in line, bring it to the attention of an election official and you will be escorted to the head of the line (this applies to in-person Early Voting, too).
If you're in line by 7:30, stay in line as they're required to let you vote. 
Fore more information and details, you can visit GoVoteAR here. Make sure your voice is heard and Vote!