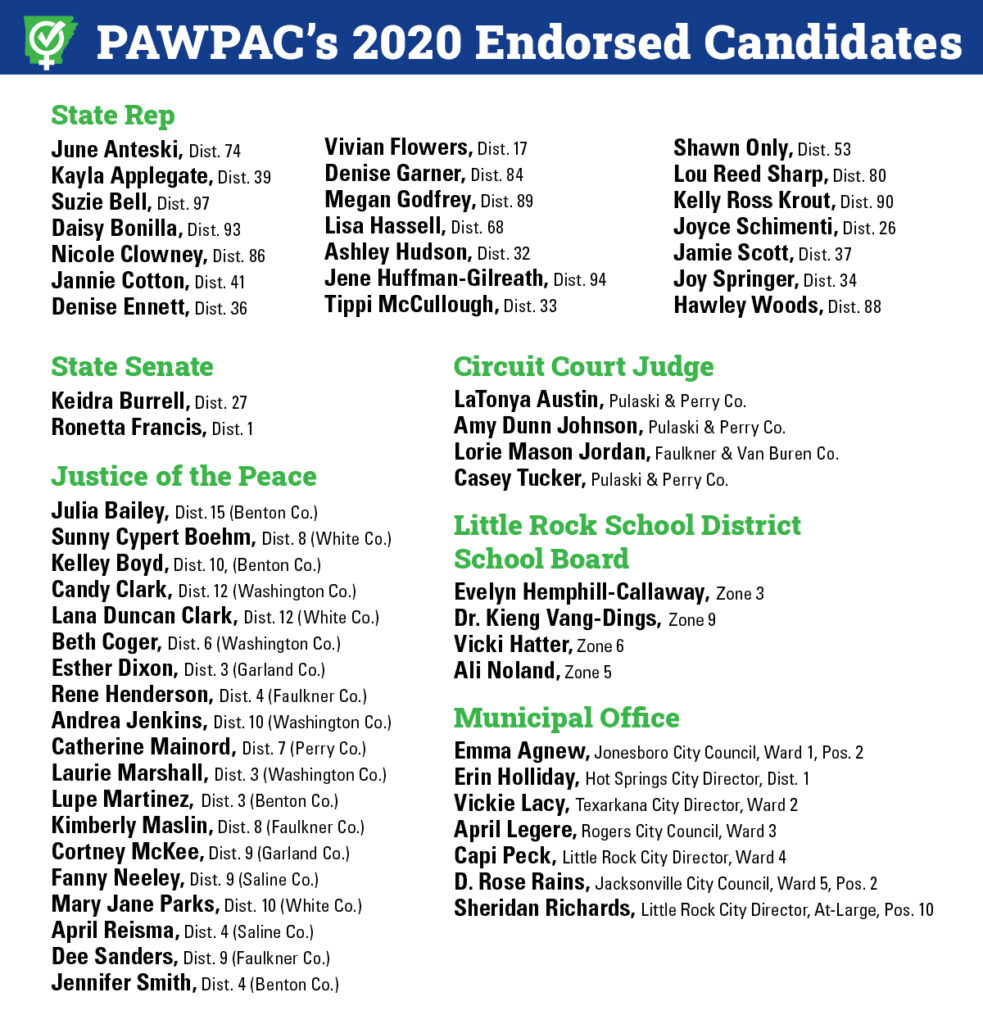 We are proud to support these progressive women candidates for office this year. You can learn more about our candidates here.
We are contributing $100,000 to support progressive women candidates this election cycle, in honor of the 100-year anniversary of women's suffrage. Join us in our mission.
To vote in the general election, you must be registered to vote by October 4, 2020. You can check your registration, find your polling location, and view and print sample ballots by visiting https://www.voterview.ar-nova.org/voterview.
October 19, 2020 – Early voting begins for the general election.
November 3, 2020 – General election