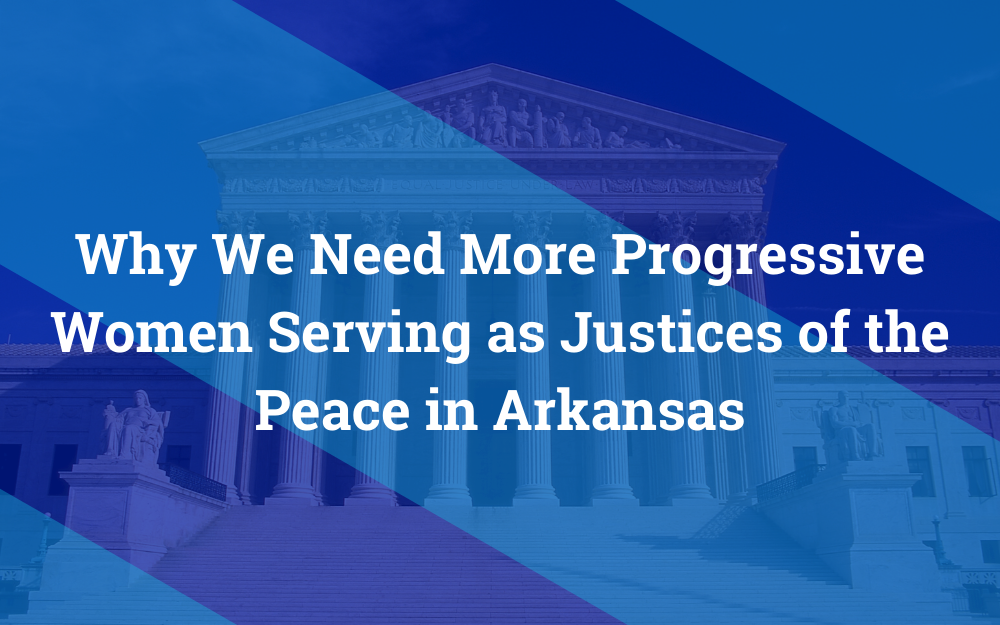 You may associate Justices of the Peace (JPs) with performing marriage ceremonies, but their impact extends well beyond officiating weddings. JPs make up a county's quorum court, the legislative body of county government, which means JPs serve as representatives of their district's residents in county government.
Progressive ideas and forward-thinking are critical to any city or county. Progressive values quite simply put, give voice to the constituency. We must elect JPs who will move us forward, who will be open to innovative ideas, and who will serve the voters who put them there.
JPs are elected to two-year terms and have responsibility for the conduct of county business. Their duties include:
levying county taxes

appropriating public funds to pay the expenses of the county

fixing the number and compensation of deputies and county employees

filling vacancies in elective county offices

enacting ordinances
Then, after serving a couple of terms, they are authorized to conduct marriage ceremonies for the rest of their lives.
A Justice of the Peace (JP) is a partisan office. That means they are nominated by their respective political party and placed on the ballot during Preferential Primary Elections and General Elections, depending on any opposition. JPs can also run as an independent (no party affiliation), too.
Quorum Courts in the state are composed of 9, 11, 13 or 15 members depending on the size of the county. Serving on a Quorum Court is often the first elective office sought by citizens concerned about ensuring good government. And as with any legislative body, it's not always perfect. It needs, and deserves, change. PAWPAC is currently supporting 18 progressive women seeking JP seats in Arkansas. If you've ever attended or watched a Quorum Court meeting, you'll understand the need for change.
Too many of our JP seats in the state go uncontested year after year. This is not how we grow our communities, this is not how we improve the lives of the citizens in the county. Join us as we showcase this incredible group of women who are making a difference in their counties. It's time we give a voice to change. Elect Progressive Women to office, all offices! #WinSisterWin