As much as our candidates would like to be out in the community going door-to-door and hosting events to meet with constituents, it just isn't going to happen right now. The reality is that they still face an election in November. They need to campaign. We need them to win. Here's how you can help our progressive women candidates reach voters across Arkansas.
Note that we will update this post as requests for volunteers roll in from our candidates.
Joyce Schimenti, Running for State Representative, District 26
Joyce is a LCSW and a small business owner running to represent District 26.
Join Joyce's volunteer team and help them make calls in District 26. As of yesterday, they made their 1,600th call!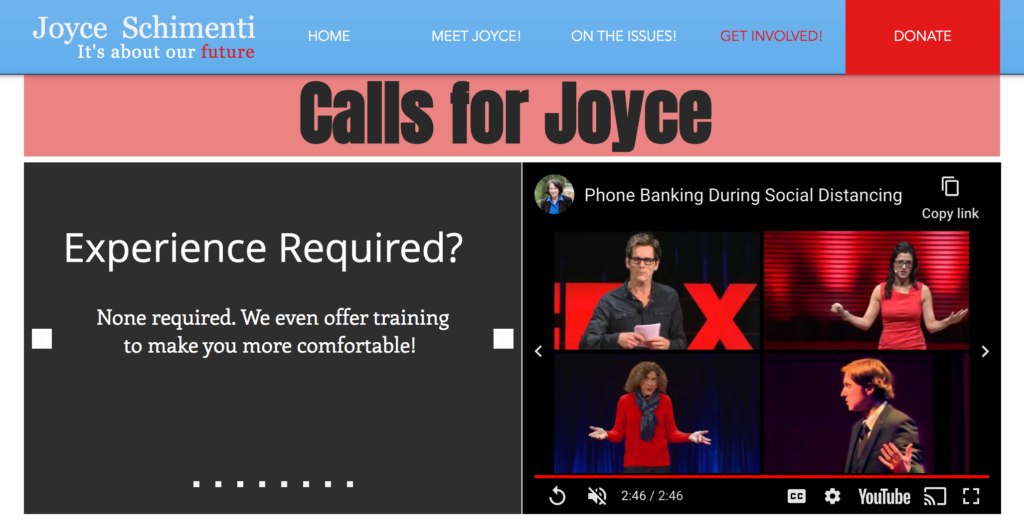 Tyler Draper, one of Joyce's campaign volunteers, has set up the phone banking platform, along with a training video. Click here to watch the training video.
Visit the website or email joyceforar26@gmail.com to sign up.
Daisy Bonilla, Running for State Representative, District 93
Daisy is a social worker living in Bentonville, running to represent District 93.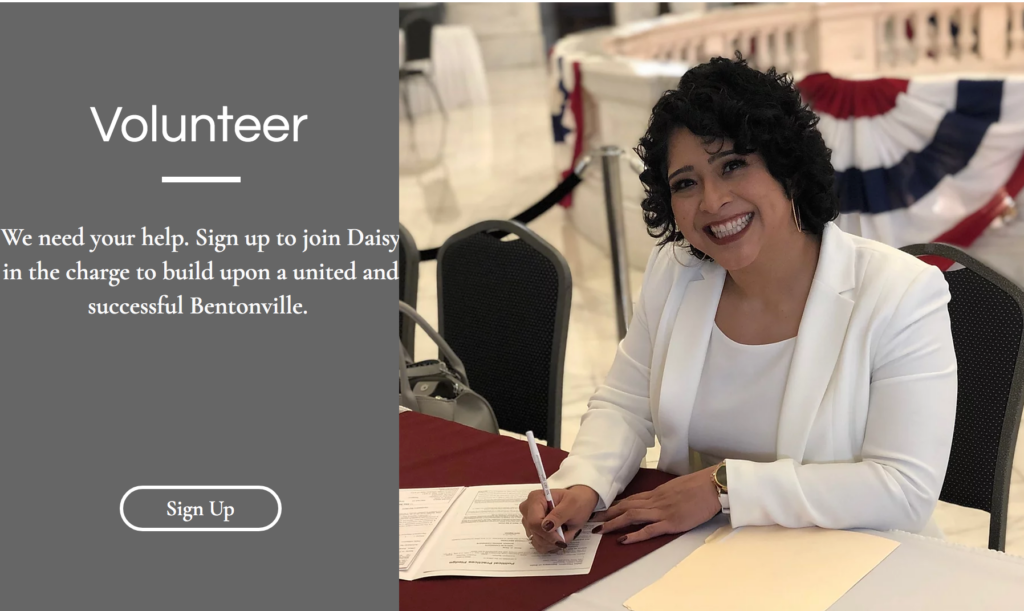 Daisy needs phone bankers: every Friday from 3-5 and 5-7 PM; Saturdays from 12-2 PM. Visit Daisy's website or contact info@daisybonillaforarkansas.org to sign up.
Lou Reed Sharp, Running for State Representative, District 80
Lou is a retired nurse and co-founder of Circle of Life Hospice and is running to represent District 80 in the Arkansas legislature.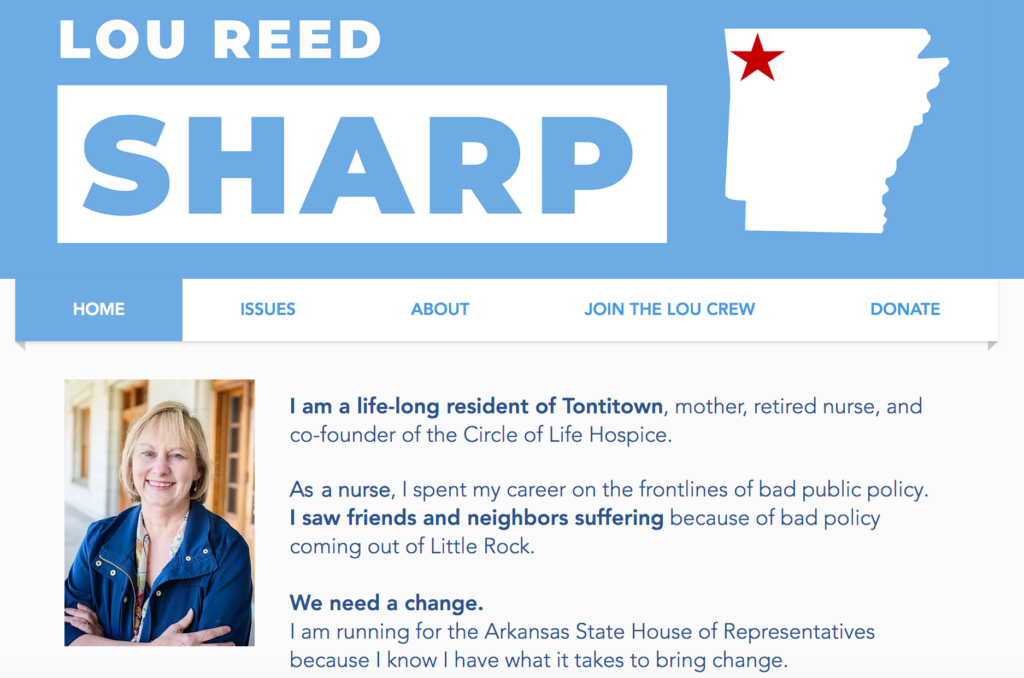 Lou's team needs volunteers to help with phone banking and text banking. We're checking in on people in District 80 to see how they're doing during the crisis. Visit the website or contact Lynn Cunningham (lynn@loureedsharp.com) to join the Lou Crew!