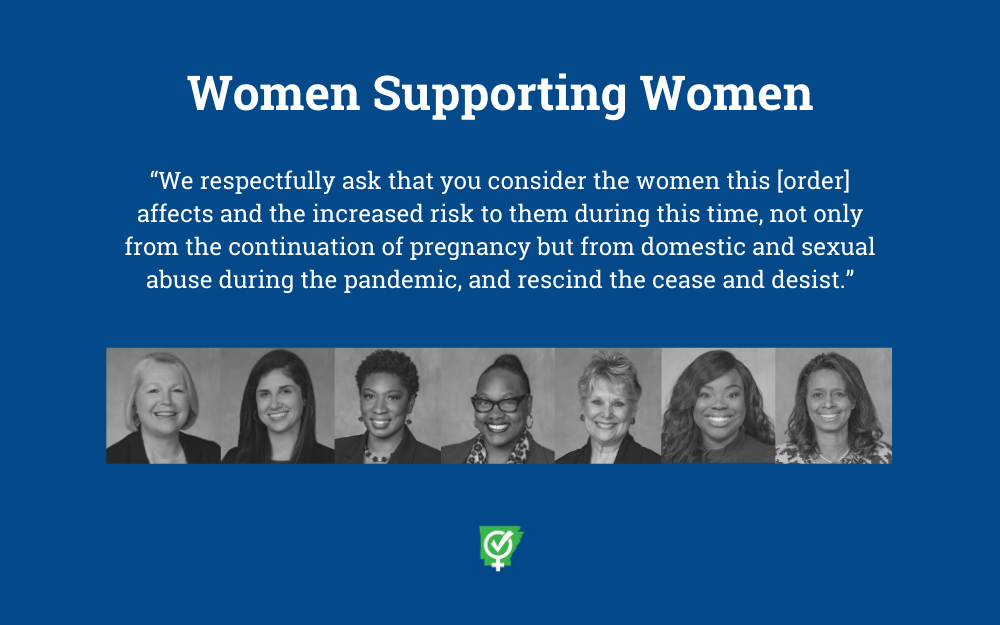 This is why state and local elections matter. Seven PAWPAC-supported legislators are fighting for reproductive justice as the State of Arkansas works to deny abortion rights during the pandemic. Representative Tippi McCullough, leading the charge, along with Representatives Nicole Clowney, Denise Ennett, Vivian Flowers, Denise Garner, Jamie Scott, and Joy Springer, urged Governor Asa Hutchinson to rescind his cease and desist order that prevents women in Arkansas from having surgical abortions.
These women serve as our representatives in the truest sense of the word. In November we need to keep them in office and keep working to get them some more likeminded company.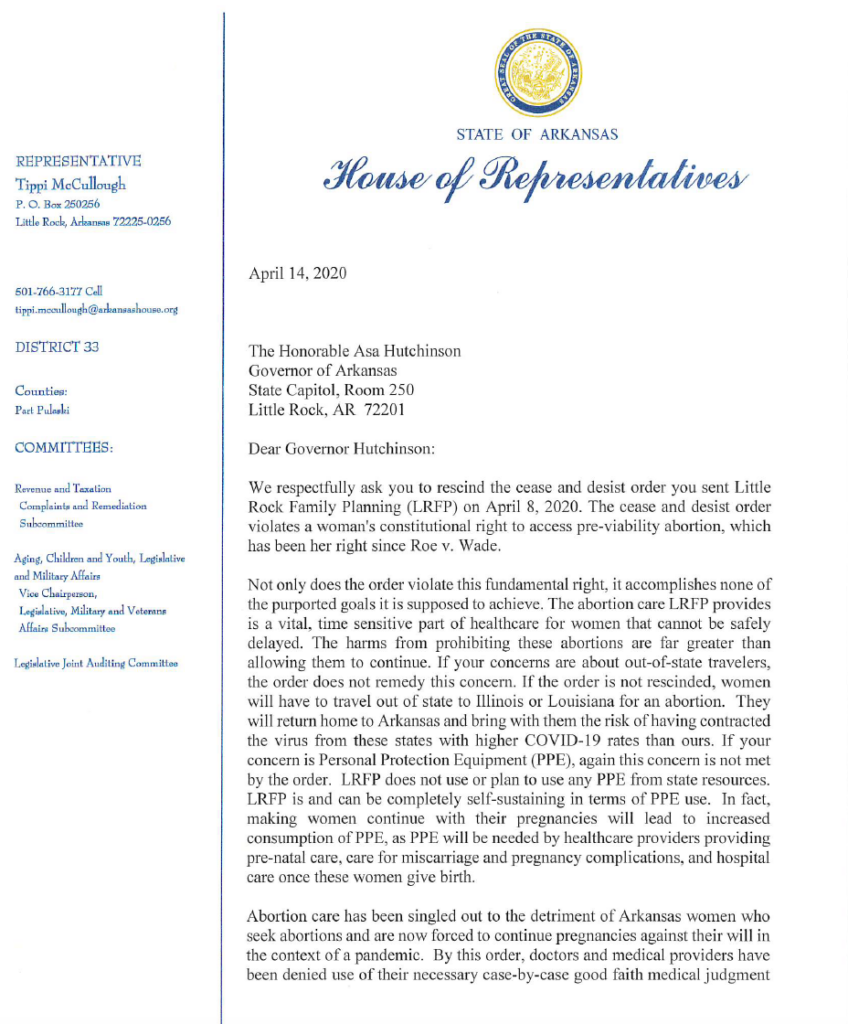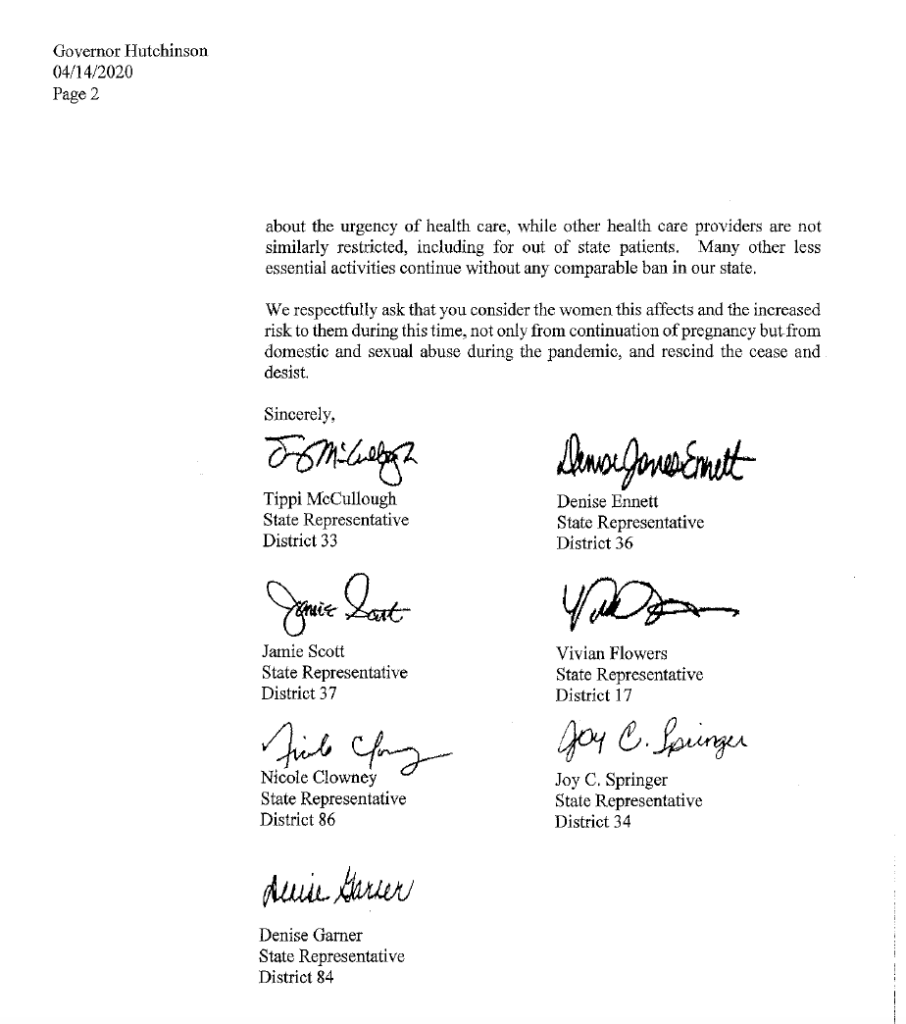 "Not only does this order violate a woman's constitutional right…it accomplishes none of the purported goals it is supposed to achieve," the representatives wrote.
"We respectfully ask that you consider the women this [order] affects and the increased risk to them during this time, not only from the continuation of pregnancy but from domestic and sexual abuse during the pandemic, and rescind the cease and desist."
Joyce Schimenti, one of our candidates running to represent District 26 in the Arkansas legislature, sent an email to PAWPAC expressing her gratitude for the legislators' letter:
I so appreciate the letter Democratic legislators sent to the governor. Arkansas women need to speak up and push back against those who are legislating away women's reproductive rights one bill at a time. 2019 was a landslide for them and a disaster for women.

Now that I am a candidate, I realize more than ever how important it is to speak out, stick together and support each other. Women, especially young women, have a lot to lose.
Help us elect women at the local and state level who will fight for reproductive, economic, and environmental justice for all.