support Progressive Arkansas Women & MAKE A DIFFERENCE!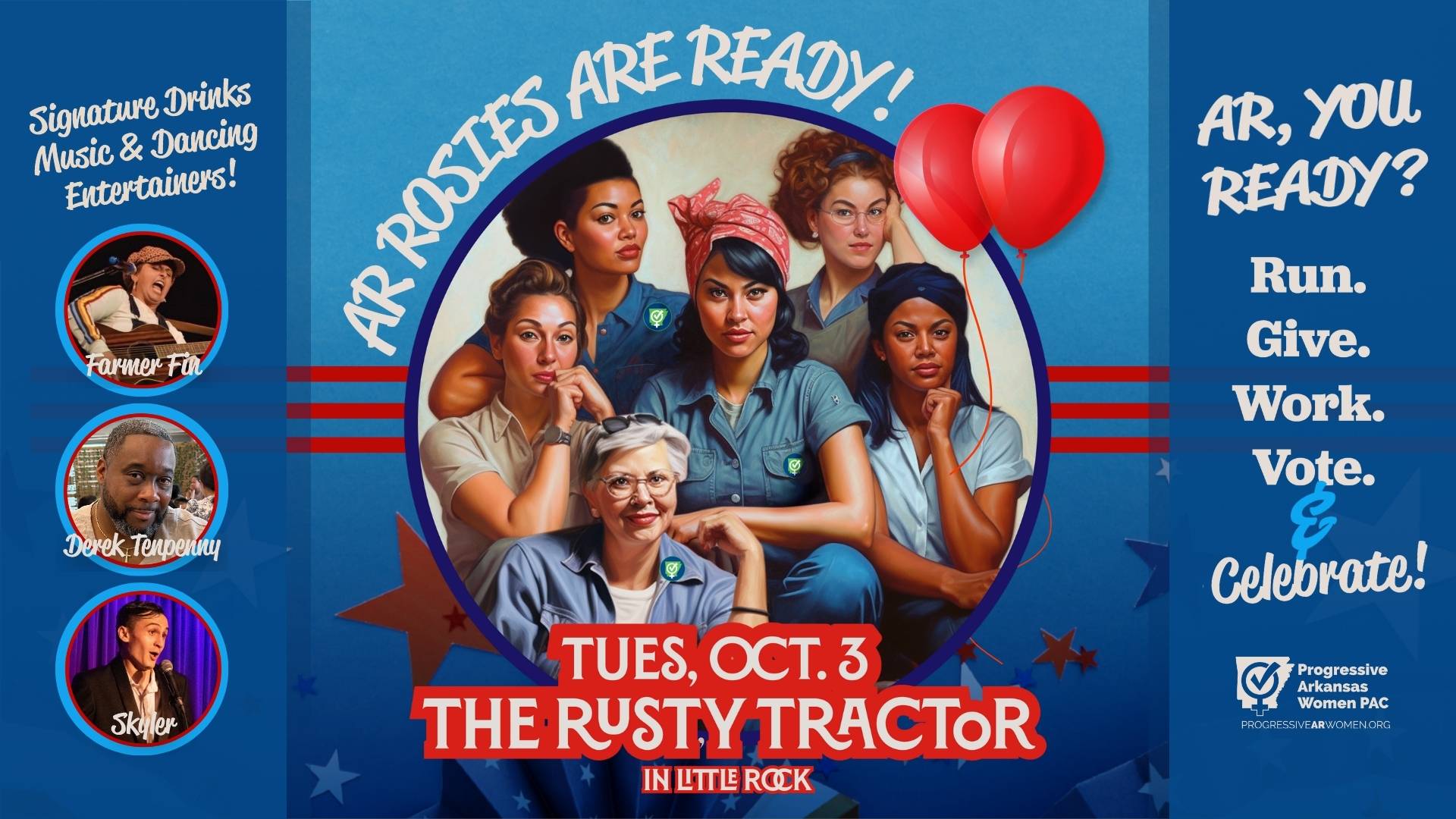 Buy your ticket today!
Join us at The Rusty Tractor Vineyard on Tuesday, October 3rd from 5:30-8:30 p.m. to celebrate progressive women and raise funds for our 2024 candidates. 
Kick back with signature drinks, wine and beer as our Rosies sling appetizers and political truths. (Driving? No worries, our Rosies also make a mean and clean lemonade!)
We're here to raise a revolution, Arkansas-style! So put your dancin' shoes on and get ready to dance to the tunes of DJ Derek Tenpenny while basking in the fab glow of Farmer Fin and Skyler. Don't miss the chance to bid on great auction items and purchase unique creations from local vendors like Bang-Up Betty and Sherrie J. Williamson Art.
Mark your calendars for a fun-filled night! Tickets are priced at $100 online or $125 at the door and can be purchased by clicking the link below.
The Rusty Tractor Vineyards is located at 10 Rusty Tractor Ln, Little Rock, AR 72210.