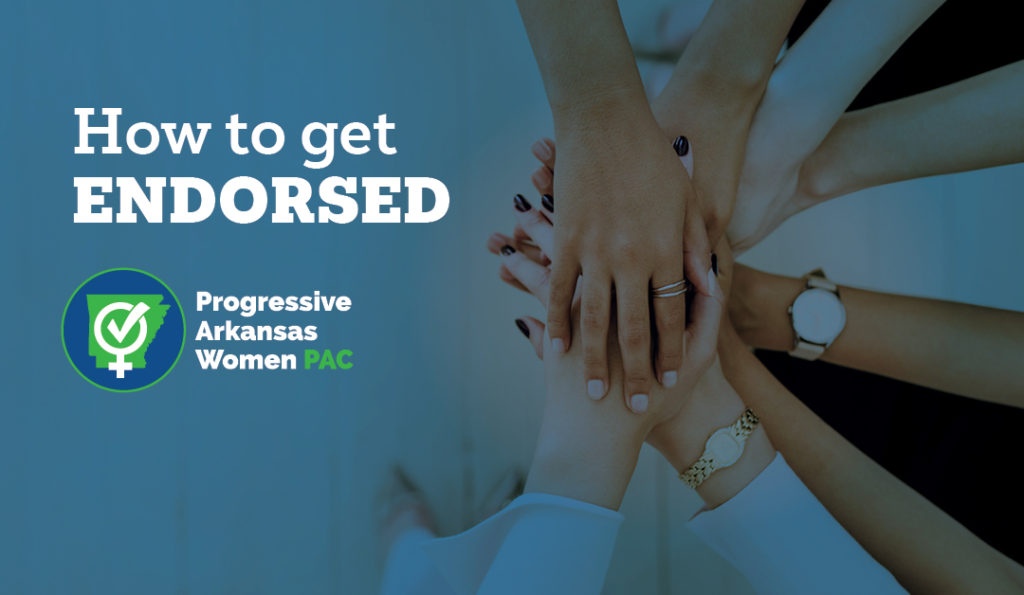 Progressive Arkansas Women PAC's (PAWPAC's) mission is to recruit and support progressive women leaders in our communities to run for state and local office. Here's how to apply for PAWPAC's endorsement.
You are a progressive Arkansas woman of any party and have decided to run for a state or local office;
On our website fill out the form entitled "Request for Endorsement & Financial Support";
A member of PAWPAC will interview you to see if you are a serious candidate and share PAWPAC's mission. She will then make a recommendation to PAWPAC about endorsing you;
PAWPAC will contact you by email about its decision. If you are endorsed by PAWPAC, you will receive mentoring and, more importantly, a significant financial contribution to your campaign.
WE ENCOURAGE ALL PROGRESSIVE ARKANSAS WOMEN WHO ARE RUNNING FOR OFFICE, NO MATTER HOW BIG OR SMALL (THE OFFICE, NOT YOU), TO SEEK OUR ENDORSEMENT.